Dry hair are result of unhealthy diet, use of cheap or bad hair products, exposure to water having more amount of chlorine and excessive use of hairstyling tools. Dry hair look bad and frizzy and it is very difficult to handle them. Dry hair treatment can be expensive and not long lasting if you have a good hair growth. Following dry hair remedies can help you in maintaining good hair;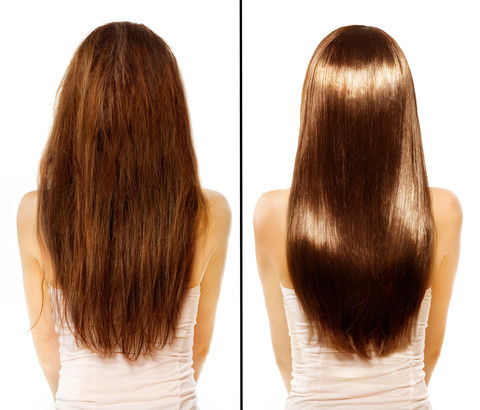 Olive oil is an excellent antioxidant and contains good amount of Vitamin E that provides moisture to the cuticle layer of hair, adding shine to them. Take oil in a small bowl according to your hair length and warm it a little, then apply it thoroughly over your hair from roots to tips, massage your scalp and then cover your hair with a towel. Wash it after 1 hour. It will make your hair shiny, silky and soft.
Mayonnaise is a packet of protein and in dry hair treatment protein can be the best helping hand. You can apply one cup of mayonnaise over your hair and massage it over your scalp and cover your hair with a cap preferably of plastic. Wait for 1 hour and then wash your hair with a good shampoo and lukewarm water. Your hair will be smooth and silky if you do this once in a week.
Bananas can be an amazing element for treating dry hair as they add elasticity to hair and make them silky. Mash 1-2 bananas in a bowl and apply them over your hair. Massage them over your scalp and then wash with lukewarm water after 1 hour. You can add almond oil and honey in the mixture for better result.