In dentistry nothing is more important than the look of your smile, so make sure your dentist cares as much as you do
It can take some real time and effort to find a dental professional that meets your needs and that you feel comfortable trusting with your smile.? Almost all dental offices offer cosmetic dentistry as a service available to their clients.? Unlike with many other medical professions, there isn?t any referral service available to make the choice for you.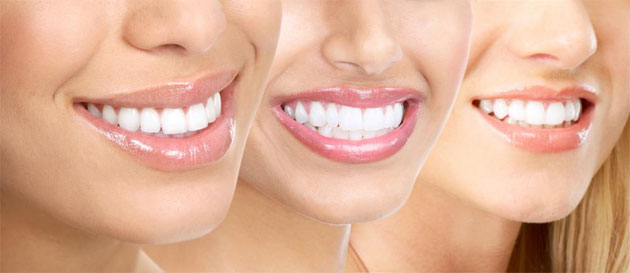 How To Find Possible Cosmetic Dentists
If you are currently with another dentist and he or she isn?t offering cosmetic dentistry, ask them to give you a recommendation.? This is usually the best-case scenario as your current dentist will be up-to-date on what is going on in your mouth and can make an expert recommendation.? You may also need to be referred to orthodontist, endodontist, periodontist, prosthodontist or maybe even a maxillofacial surgeon prior to beginning cosmetic dentistry treatments.? Nobody is in a better position to judge this than your current dentist.
You can also reach out to friends or family to get a recommendation, as this will also give you insight as to how professional a cosmetic dentist is.
Creating Your Short List
One of the most important things a cosmetic dentist can have going for them is experience. It is important they have all necessary qualifications and as much experience as possible.? You may want to ask for before and after pictures of previous treatments a dentist has performed or referral to some clients who can give you opinions or advice.? Knowing up front what capabilities your potential professional has is also a good idea.? It?s not great when you expect full service treatment only to be shipped off to another unknown professional to have portions of your treatment completed.? Drop by and check out the office or practice of any cosmetic dentists on your short list to ensure cleanliness and that the clinic is up to date with their dental technologies.? Is the office a comfortable environment that you feel at ease within and are there patient comforts provided for you?
Going Into a Consultation with your Cosmetic Dentist
This is your chance to learn something about your possible cosmetic dentist.? A consultation will usually include:
Going over your record and dental history
Intraoral examinations of your mouth
Radiographs
Moulds or impressions made of your jaw
Intraoral photographs for records
Choosing a smile that appeals to you
Reviewing your treatment options
Going over available tooth colours
Creating a visual example of what your new smile will look like
During your consultation you can gather all the information you need to make your decision.
Qualifications
Experience
Equipment
Practice ideas
Treatment plan ideas
Payment methods
Clinic ambience
When you choose a cosmetic dentist you are picking the person who will be responsible for creating your new smile, which you use to greet the world.? Take your time in your search and practice due diligence and you will be rewarded with a cosmetic dentistry professional you can count on.
For more information about choosing a cosmetic dentist or to book a consultation with dental professional at Barrhaven Bright Smile Dental please check us out on our website located at http://barrhavenbrightsmiledental.com.