Glucosamine is a dietary supplement for patients with osteoarthritis. Human and animal bones contain glucosamine naturally. However glucosamine supplements sold from pharmacies and even local supermarkets contain glucosamine extracted from the shells of shellfish.
It?s not accepted in the U.S. as a pharmaceutical drug to treat diseases and other medical conditions, but at least I was recommended in Europe to use it by a licensed orthopedist. The problem seems to be that it?s really hard to test and therefore prove the effectiveness of glucosamine to treat osteoarthritis. The results of clinical tests have been conflicting, and there have been numerous debates between orthopedists whether to recommend use of glucosamine supplements for patients with osteoarthritis. However, most clinical tests last only one or two months, and it does not sound very reasonable to suggest that defects of articular cartilage developed over decades will be cured within a few months.
Glucosamine supplements normally contain glucosamine, chondroitin sulfate and MSM ? methsylfonylmethane. While glucosamine will trigger the body to produce glycosaminoglycan, which is the main building block of articular cartilage, chondroitin sulfate is a carbohydrate that helps articular cartilage to preserve water, needed to maintain elasticity of cartilage. Chondroitin sulfate also is produced naturally by the body and is needed to maintain healthy joints. Methsylfonylmethane is a natural substance having anti-inflammatory and pain-relieving effects. In fact, MSM is claimed to be really the magic pill for many medical conditions, including hangovers, snoring, AIDS, Alzheimer?s, etc. Of course, there is very little scientific evidence, and I doubt one substance can cure so many conditions. You can buy these three components separately, but most glucosamine dietary supplements for joint health include all these substances.
These are all very important substances for keeping our knee joints healthy. The only question remaining is whether or not oral absorption of the supplement gives us the desired results.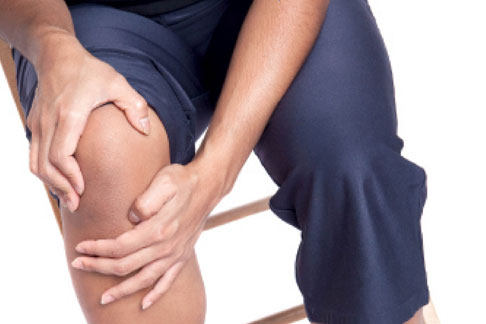 Without any hard evidence, I can only conclude that glucosamine supplements may help prevent osteoarthritis, may have anti-inflammatory effects and may reduce knee pain caused by osteoarthritis. However, I know many people who are using it and claiming glucosamine to be helpful for treating chronic knee pain related to osteoarthritis. Of course, knee pain is not something we can measure precisely. Therefore, it might be the effect of a placebo. I have not heard of any side effects of using a glucosamine supplement, so I believe you are safe provided you are not exceeding the recommended dose. I believe you should worry only if you are allergic to shellfish. According to my best knowledge, there also are other ways to produce glucosamine without using shellfish shells.
I?m personally using glucosamine, as I like to use every remedy available to prevent or at least delay osteoarthritis. I like to think it?s working, but it cannot hurt either. Glucosamine is indeed a building block of articular cartilage. The only thing unsure is whether the human body can use it to repair the cartilage of the joints. The orthodox medicine has stated very clearly that articular cartilage of bones is not recoverable. Thus, any effect the glucosamine supplement can officially have prevents any further damage of articular cartilage. This means that using glucosamine supplement is recommended before even actually developing first grade of osteoarthritis.
Glucosamine supplements come in the forms of pills, liquid and powder. Glucosamine pills are usually cheaper, but I assume that the liquid form is easier and faster for the body to absorb. Powder also is a liquid form, because you will mix the powder with warm water before consuming it. One more thing: As selling and producing of glucosamine supplements is not regulated, I would stick with known providers, just in case.
There was a study with control group of the risk of osteoarthritis doing moderate weight-bearing exercises, and the control group had their glycosaminoglycan content increased in knee cartilage as a result of exercise. This makes sense, because human body works this way: Use it or lose it. Benefits of the modest physical exercise to joints of the body cannot be overestimated.