When it comes to fashion, gym clothes and bodybuilding wear might not be the first things that come to mind. However, in recent years, the athleisure trend has taken the fashion world by storm, making it acceptable and stylish to wear your workout gear outside the gym.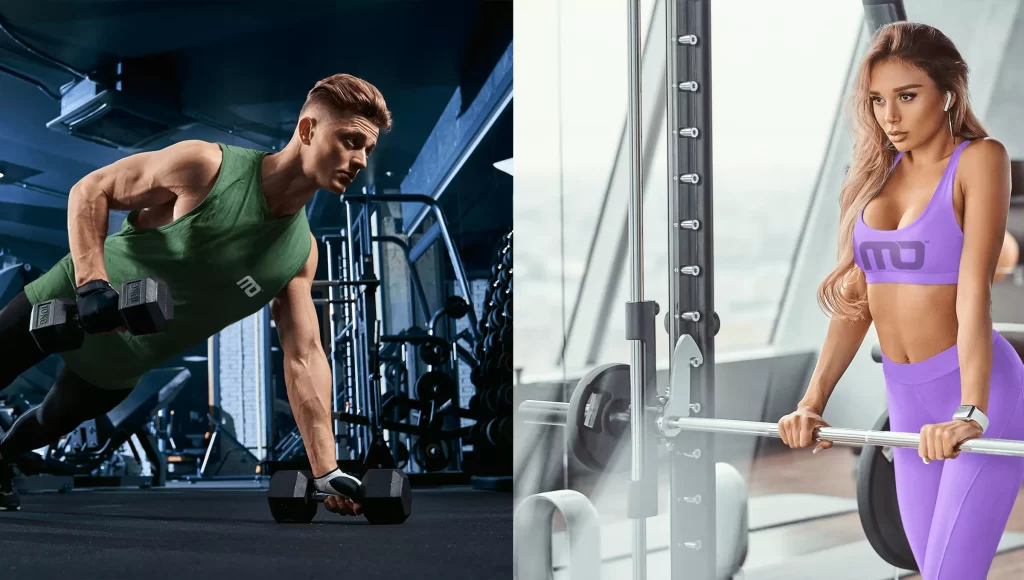 Whether heading to brunch with friends, running errands, or simply wanting to look put-together while staying comfortable, styling gym clothes can be a fun and fashion-forward endeavor. In this blog post, we'll explore some creative ways to elevate your gym clothes into fashionable outfits that turn heads.
Content
1. Choose High-Quality Gym Clothes
Before we dive into styling tips, it's essential to invest in high-quality gym clothes. Look for functional and stylish pieces, as this will set the foundation for your fashionable gym look. Moisture-wicking fabrics, a good fit, and durable stitching are all key factors to consider.
2. Mix and Match
One of the simplest ways to create fashionable gym outfits is by mixing and matching pieces from different sets. Pair a sleek pair of leggings from one set with a stylish sports bra from another. This approach not only adds variety to your wardrobe but also allows you to experiment with different colors and patterns.
3. Layer with Confidence
Layering is a fantastic way to create a fashionable gym look. Throw on a lightweight, breathable jacket over your sports bra and leggings combo. Opt for a bomber jacket, windbreaker, or a stylish hoodie to add a touch of streetwear flair. Make sure the colors complement each other to create a cohesive ensemble.
4. Accessorize Wisely
Accessories can take your gym outfit to the next level. Consider adding a trendy baseball cap, oversized sunglasses, or a stylish backpack to complete the look. A statement watch or a few bangles can also add a chic touch without going overboard.
5. Play with Patterns and Textures
Don't be afraid to experiment with patterns and textures. Animal prints, camo, and metallic accents are all popular choices in athleisure fashion. Mixing different textures like mesh, leather, and neoprene can also add depth and interest to your gym-inspired outfit.
6. Footwear Matters
The right footwear can make or break your gym-inspired look. Opt for stylish sneakers that complement your outfit. White sneakers are versatile and go with nearly anything, while colorful or metallic sneakers can add a pop of personality.
7. Accessorize with Confidence
Sometimes, it's the little details that make a big difference. Add a belt to cinch your waist and give your gym outfit a more tailored look. Layering necklaces or stacking bracelets can add a touch of glamour without overshadowing the overall sporty vibe.
8. Balance Comfort with Style
Remember that the primary purpose of gym clothes is comfort and functionality. Ensure that your gym-inspired outfits are comfortable enough for a full day of wear while still looking fashionable. Pay attention to the fit and fabric, and adjust to strike the right balance.
Conclusion
Gym clothes and bodybuilding wear have come a long way in fashion. With the right pieces and a bit of creativity, you can transform your workout gear into fashionable, head-turning outfits. Whether you're hitting the gym, running errands, or meeting friends for brunch, these styling tips will help you look your best while staying comfortable.
So, go ahead and embrace the athleisure trend with confidence, knowing that you can achieve a stylish look that's both functional and fashionable.