In the recent past, cases of weight-related diseases have been on the rise. As a result, many individuals, myself included ought to hit the gym as the best way to keep their weight in check. Often, I insist that a workout session should be made enjoyable to the maximum as this acts as a motivation to continue working out now and then.
I?ve seen many individuals giving up during the weight management journey due to the lack of perfect gears particularly the gym mats. Personally, I view a gym mat as a relationship, and one can never know how supportive a mat can be unless he or she replaces it with the best. Therefore, without saying much, I will give details of the few gym mats that I?ve come across and why you should consider them.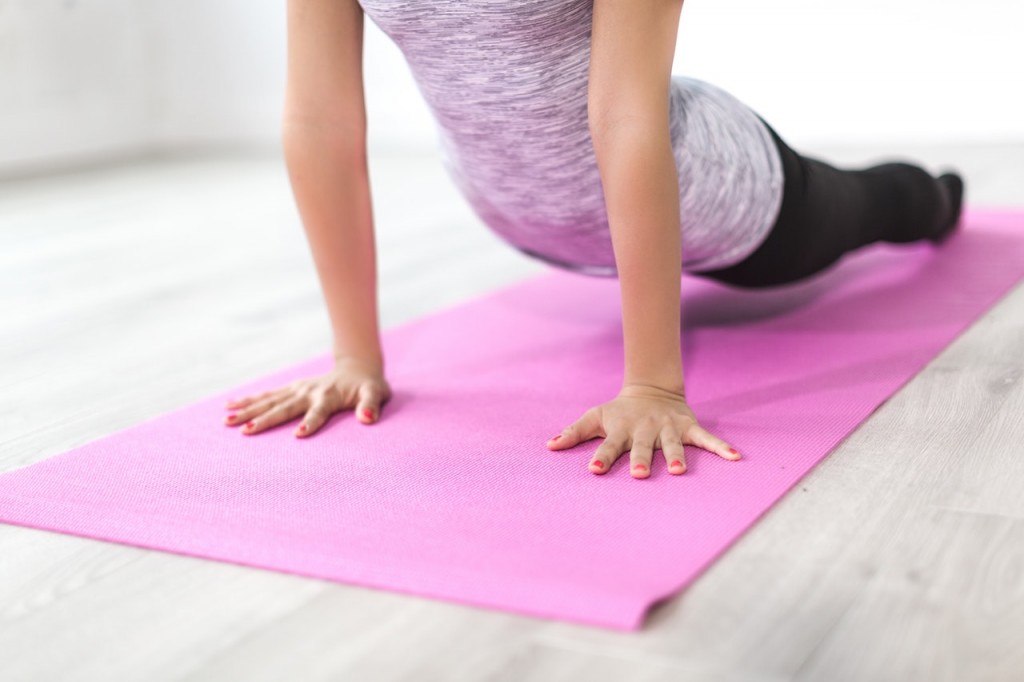 HemingWeigh Extra Thick Foam Exercise Mat

Personally, I?m a regular workout guy, and this particular mat never has disappointments. Most of my workouts are tiring, and there is nothing that acts as a motivation than perfect padding. This gym mat is broad enough to allow one enough space to maneuver around during his sessions. Besides, the mat has a non-slip surface to prevent sliding during the workouts which can be a nuisance as well as cause accidents.

The HemingWeigh mat is convenient to move around with as it has carrying straps. Therefore, I?m never worried about my workout whenever I?m moving to a new place as I can always have it with me. Besides, the mat is double-sided and has moisture-resistant tops. Hence, cleaning it is easy.
Square36 Extra Large Exercise Mat

The square36 is designed to withstand a wide variety of gym sessions. It is one of the few mats that can be used while wearing shoes. Also, the mat is designed entirely in favor of the cardio exercises making it a most preferred mat. The latex-free mat is suitable for any floor surface as it can sustain activities such as punching bags and kettlebells. Besides, the mat is manufactured without any harmful materials such as silicone hence assuring sustainability.
Yoloha Nomad Cork Mat

Most of my workout sessions are extra sweaty, and we all understand what that means with the gym mats. Sweat on our gym mats can make it slippery hence cutting shot our session or at some point cause an accident. However, the Yoloha Nomad mat is one of the few rugs that I?ve seen men sweat all along without any trouble. With the Yoloha mat, you don?t need to spread your towel over to soak in the sweat. Besides, the mat is designed with eco-friendly materials and guarantees many years of service.
Rubber-Cal Recycled Floor Mat

Rubber-Cal Recycled mat is the second eco-friendly gym mat that I?ve ever had a chance to use. The mat is designed from the recycled rubber materials. We can say that the mat is multipurpose. First, it can be used as an area to carry cardio sessions. Also, it can be used to stabilize the region underneath gym equipment. The mat can absorb the impacts of many different workouts hence protecting the floor. The mat comes in various sizes from which one can choose based on the space available.
SPRI Exercise Mats

When it comes to a gym mat, I first consider portability as I?m always moving from the gym to home. The SPRI Exercise mat is one of the few mats that I find much portable. The mat is light and has a built-in handle. Hence, after rolling it up, it becomes easy to move with the mat around. The mat offers extra cushioning thus suitable for a variety of gym sessions. It is made of poly-foam hence assuring many years of service. Also, the mat is available in three colors. Therefore, one has the chance to pick a color that matches his taste or the house?s color theme.