Looking for the best culinary appliance to make cooking much easier? Well look no further than DeLonghi Multifry Air Fryer, a multi-functional air fryer that cooks your foods with a delightful taste. With this amazing fryer, one can cook lots of different foods such as cripy French fireds, salmon, steaks, and more.
It employs all-new air fryer technology to meet present day cooking needs. From pizzas and cakes to pies, you can cook everything in your mind. Not only does it cook food instantly but also gives a delicious taste to your foods. It is very easy to use DeLonghi Multifry Air Fryer. Just choose your recipe and set cooking time. After a few minutes you?ll enjoy a perfectly-cooked delicious food.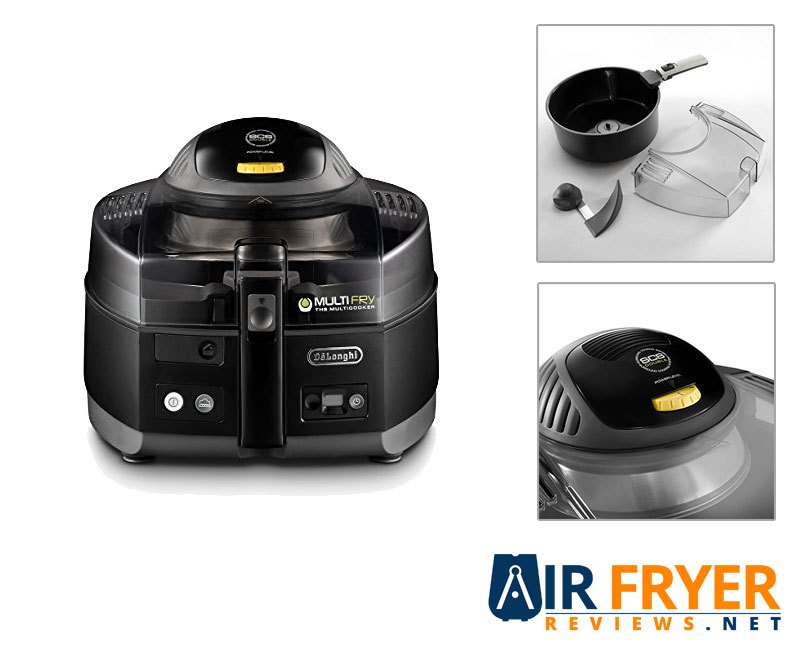 What makes it an ideal choice is that it uses oil in a very light quantity to bring a fully healthy food. You also lift the lid and check food inside to make sure everything is fine and good to go. Both chefs and beginners can make the most of this culinary appliance.
Its innovative surround heating system delivers excellent cooking performance, be it baking or cooking. It features a completely transparent lid, allowing you to monitor cooking easily. The air fryer reduces the cooking time to a great extent, thanks to its double heating elements. When it comes to the capacity, it can fry up to 1.75 kg (3.75 lbs) of fresh potatoes and 1.5 Kg (3.3lbs) of frozen ones
How you look at DeLonghi Multifry Air Fryer? Want to say something about this multi cooker? Please feel free and don?t hesitate to share your valuable comments with us. We greatly appreciate your feedback.